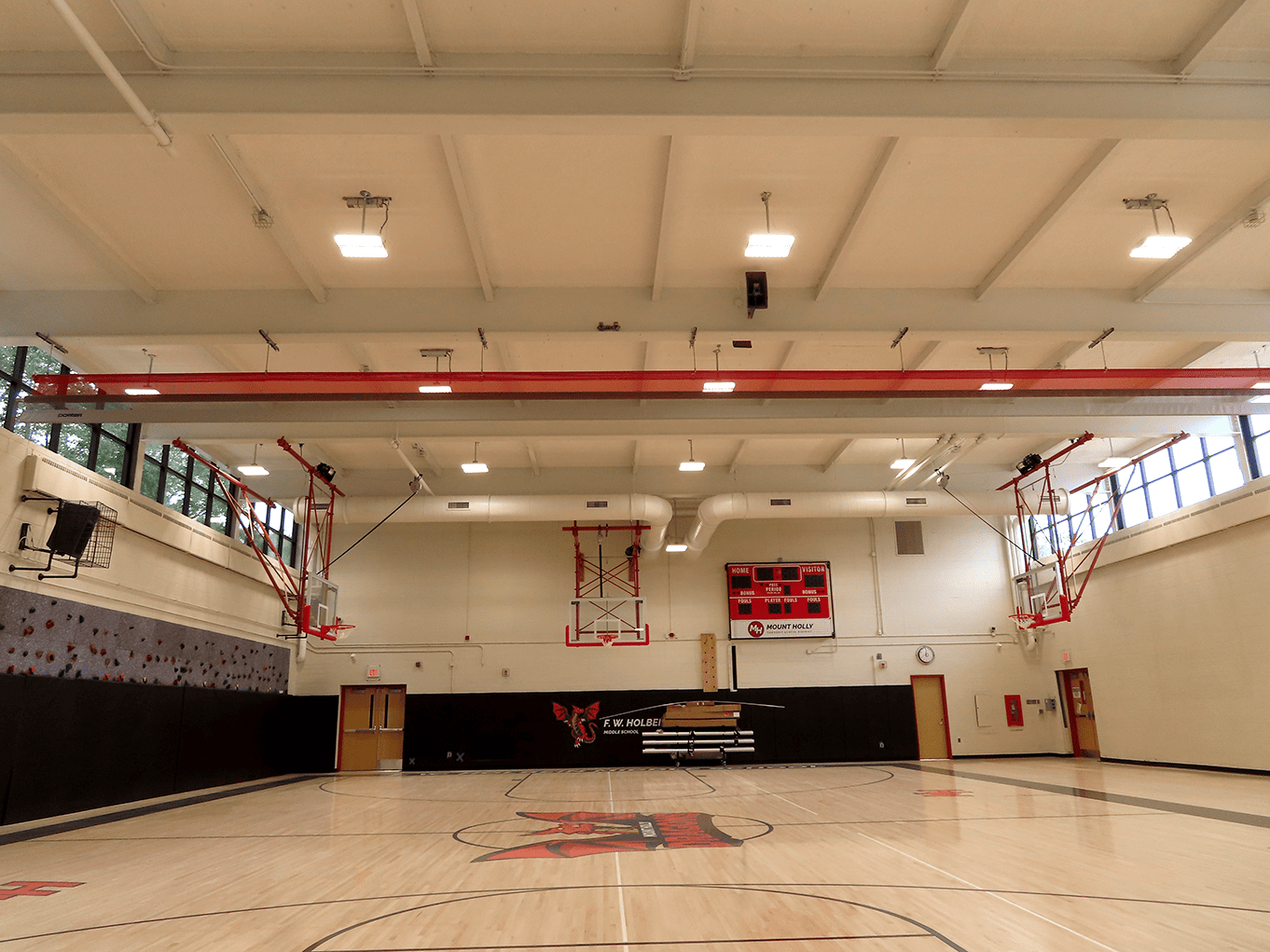 ---
Acoustical Solutions for Gymnasiums
---
Proper application and choice of insulation play a pivotal role in enhancing the functionality and comfort of athletic facilities, making acoustical solutions for gymnasiums of crucial importance for both athletes and spectators.
Gymnasiums are bustling spaces filled with physical activity, and the reverberation of sound can create a noisy and chaotic environment. This excessive noise can be distracting and detrimental to athletes' concentration and performance. Additionally, poor acoustics can make it challenging for coaches to communicate effectively with their teams. While sporting events are the main use for gyms, they are often used as a multi-purpose space for events such as banquets, pep-rallies, concerts, and hosting guest speakers.
Moreover, a loud and echoing gymnasium can result in an unpleasant and fatiguing experience. Because of this, installing proper acoustical insulation is vital in gymnasiums to control noise levels, reduce echoes, and create a more conducive environment for sporting events and all activities.
International Cellulose Corporation's acoustical solutions for gymnasiums offer effective sound absorption and sustainable spray-applied ceiling finishes. By choosing ICC's products, gymnasium owners and builders can ensure that their facilities meet the highest standards of acoustic performance while also contributing to a greener future for sports infrastructure.
K-13 Sound Absorption Spray
---
K-13 is a spray-applied acoustical insulation typically used as an exposed ceiling finish requiring no additional barriers or materials. K-13 meets project requirements for noise control and thermal insulation with an attractive natural texture that is available in standard and custom colors..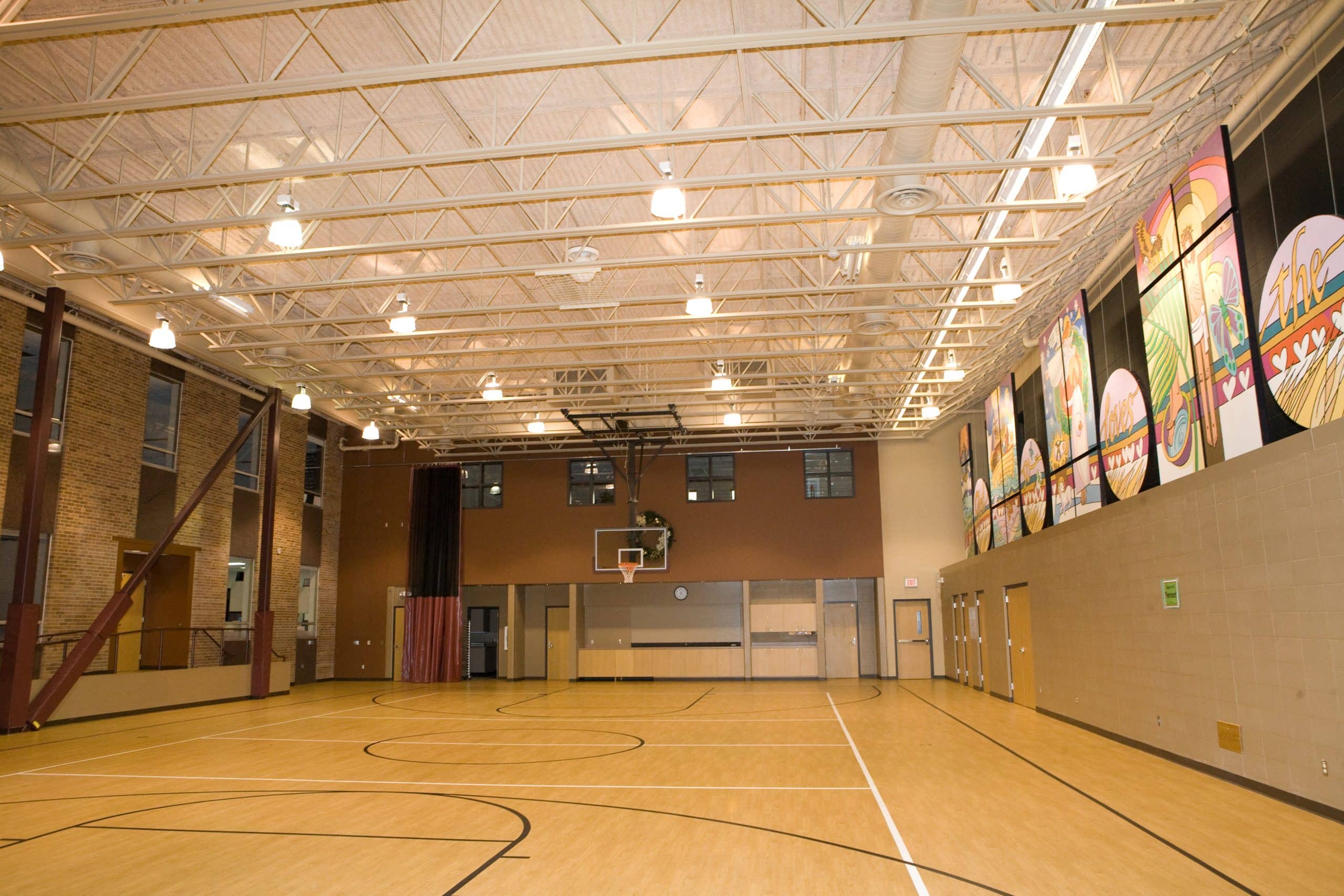 ---
SonaSpray "fc" is an exposed ceiling acoustical insulation used for acoustical control. SonaSpray "fc" provides an attractive, high-performance solution to acoustical and lighting design objectives in both new construction and renovation projects. SonaSpray "fc" has a refined texture and is available in standard and custom colors.
Before & After Sound Test
---
In December of 2020 acoustical experts Roland, Woolworth & Associates tested the echo and reverberation at Grace Evangelical Church in Germantown, Tennessee. The results highlight the effectiveness of SonaSpray "fc" to reduce the objectional noise.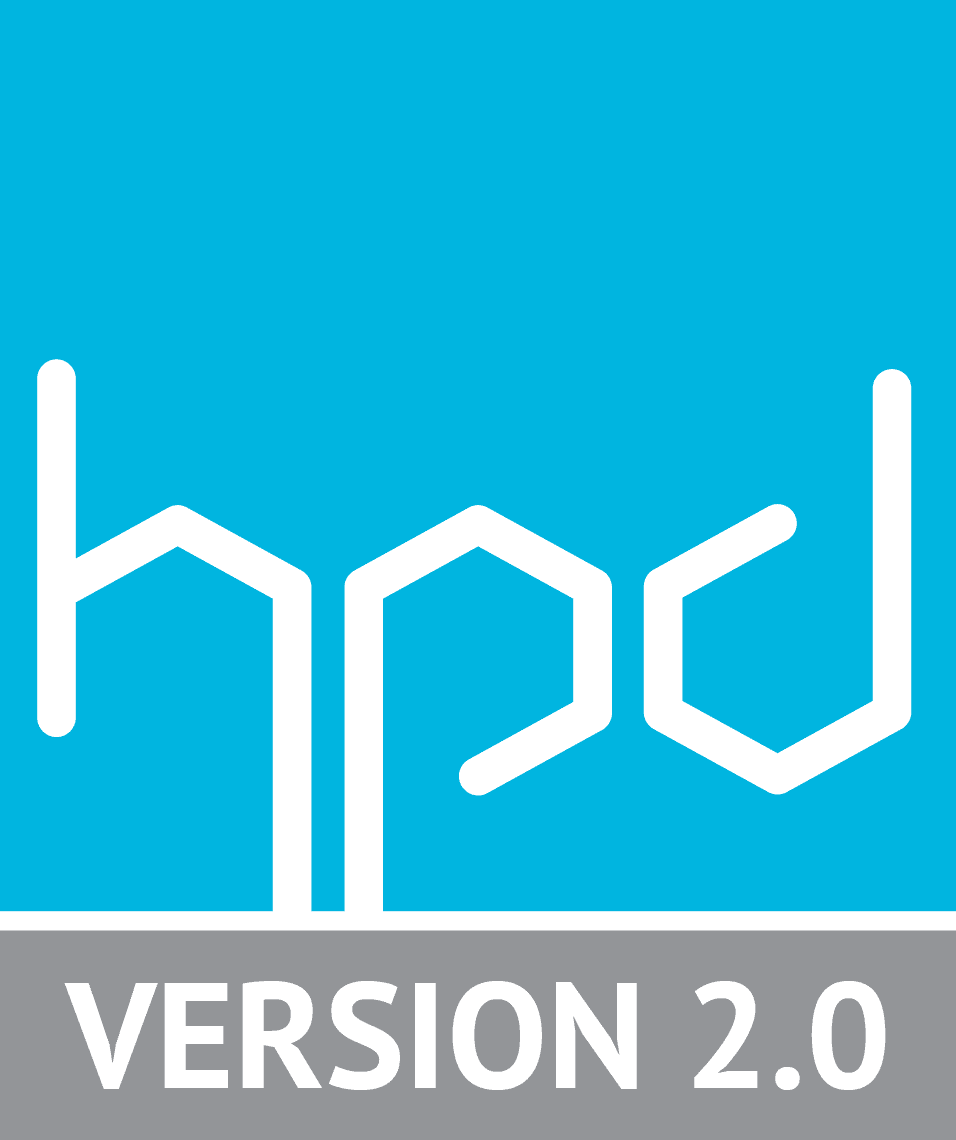 Performance. Quality. Sustainability. Readily Available.
---
Developed over 60 years ago, we are proud to say that our products are tested for both performance and durability to meet specifications for insulation and noise reduction. Additionally, our products are unsurpassed in fire safety, boasting a Class 1, Class A rating.
Our spray-on thermal insulation bonds to most commercial exposed ceiling finishes, such as concrete, steel, gypsum board, wood, and rigid insulation. Our factory-trained applicators can install our thermal insulation products to the most complex configurations and cover exposed ceiling areas quickly, easily, and efficiently in a wide range of buildings and structures, including:
Event Centers
Hotels
Museums
Fitness Centers
Warehouses
International Cellulose Corporation is dedicated to delivering the finest thermal and acoustical insulation products available to conserve energy, reduce noise, protect construction investments, and create better working environments.
Lastly, International Cellulose Corporation's line of sustainable spray-on insulation systems consists of natural, plant-based fibers and specialty water-based adhesives. In addition to acoustical and thermal performance, our products meet some of the world's most rigorous and comprehensive standards for low emissions of VOCs into indoor air. Our products are UL GREENGUARD Gold Certified and contribute to healthier indoor environments. To find out more about ICC's sustainability practices, read here.
ICC's spray-applied thermal and acoustic materials are readily available for shipment to our network of licensed installers. Please contact us for details on how we can help your project be the best it can be!
---
Our patented water-based adhesive adheres to virtually any properly prepared substrate and ceiling configuration including metal deck, barrel-vaults, concrete "T" corrugated decks, gypsum, wood, concrete, and other complex surfaces. Surfaces to receive K-13 are to be inspected prior to installation to determine if pre-treatment is required.
---
---
---
---
---
---
---
---
---