---
---
Celbar is a versatile spray-applied cellulose insulation used in wall, floor/ceiling cavities, and attics for thermal and sound control in residential and commercial projects. Made from 80% Recycled paper, Celbar provides designers and homeowners a naturally safe and sustainable building solution at an affordable cost. For more information on our wall cavity and attic blown insulation,
contact us
today!
The attic blown insulation is manufactured from high-quality recycled paper blended with natural fire retardants to produce a Class A, Class One fire-rated insulation that is both environmentally friendly and highly effective. Celbar's spray-applied application forms a uniform coating, sealing cracks, voids, or gaps in the wallboard, around plumbing and electrical outlets, vent ducts, and other irregularities effectively reducing sound and heat transfer.
---
---
With an
R-value up to 3.7
per inch, Celbar allows you to design exterior wall systems with higher total R-values. However, R-Value alone is not the only measure of a product's thermal effectiveness. To obtain maximum thermal efficiency, air infiltration must be minimized.
Sprayed in place, Celbar conforms to any substrate, around pipes, obstructions, and over cracks, greatly reducing air infiltration and resulting in exceptionally low heat-loss characteristics. Celbar can be sprayed to virtually any exterior stud or furred cavity, and in most cases, the wall can be closed up the same day.
---
---
Celbar provides superior sound transfer control demanded by building designers, owners, and occupants. Additionally, Celbar assemblies tend to perform closer to lab-tested STC ratings in the field over alternative insulation systems due to the complete coverage and sealing action of Celbar.
---
---
On a commercial level, Celbar Spray is specified to reduce sound and heat transfer between walls and floors in multi-family projects such as condominiums, retirement communities, hotels, or casinos.
Talk to an Expert
The Celbar RL system offers One, Two, & Three-Hour UL Fire-Rated Wall Assemblies to meet and exceed building code requirements for fire safety and sound transfer. In addition to the record-setting weight load design of 1,415 lb per stud, Celbar RL has been thoroughly tested to achieve exceptional STC ratings of 56, 61, and 64.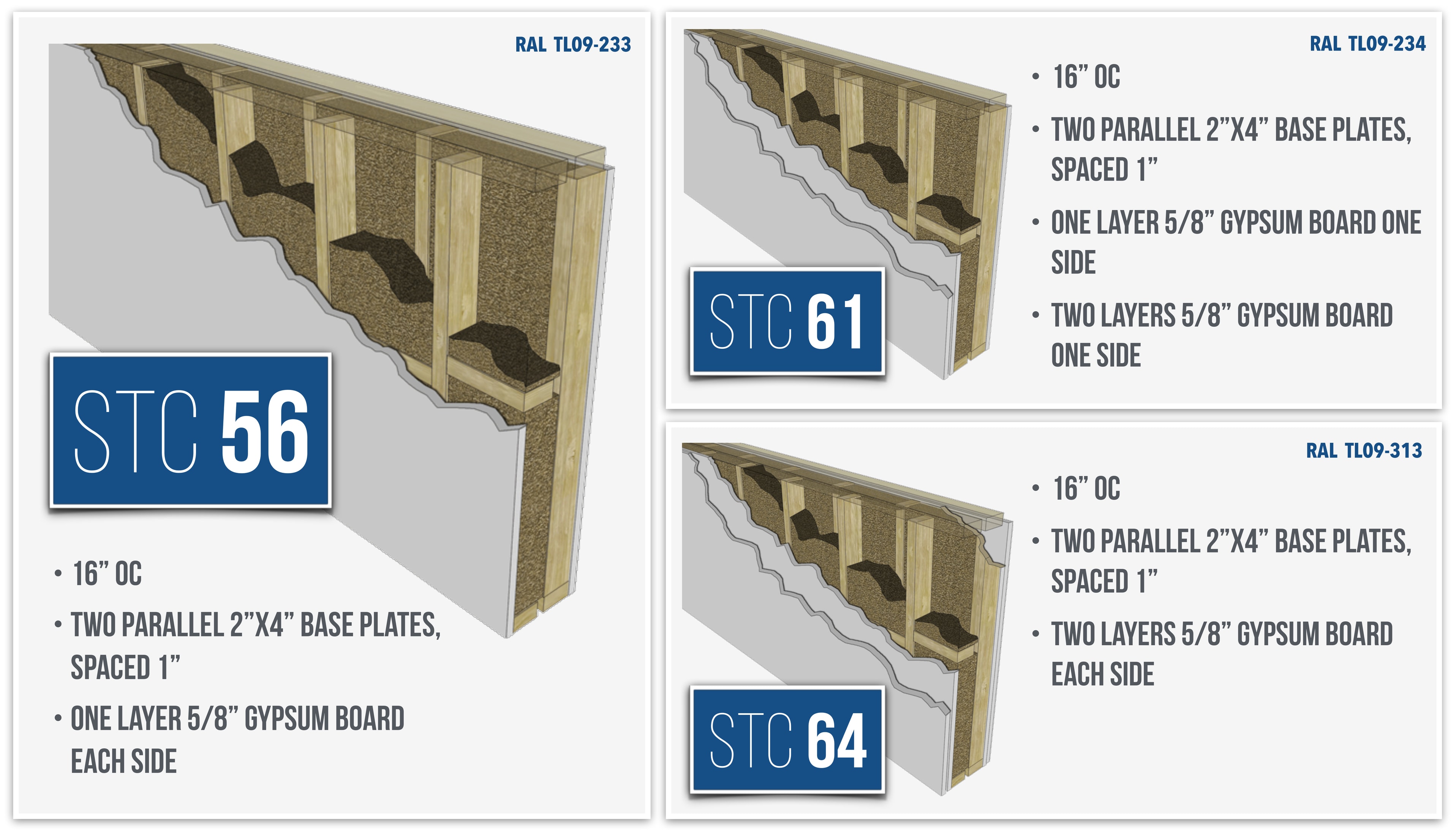 ---
Celbar is made from 80% Pre-Consumer Recycled Content. Additionally, Celbar's thermal and acoustical performance may contribute to sustainable credit categories for green-building initiatives. Celbar is UL Classified.
Celbar does not contain silica dust, asbestos, mineral or glass fibers, or PCB's.
The Natural Choice for Homeowners
Celbar Spray Systems offer an ideal solution for homeowners aiming to lower energy costs and remedy noisy rooms.
Celbar Wall Spray installed between interior walls helps to reduce sound transfer from laundry or media rooms, effectively creating a quieter, more comfortable home.
As an attic insulation, Celbar Loosefill is installed to meet the recommended R-Value (Thermal Insulation Requirement) for your region. Celbar fills the cavities and blankets the space to provide exceptional thermal and sound control benefits. Additionally, if your home is already insulated, Celbar Loosefill can be installed as a cap over existing insulation to fill gaps and voids that may occur with alternative products.
The comfort and maintenance of your home, heating and cooling costs, and many more factors are directly related to the performance of your insulation. For complete information on maintaining a comfortable home in any climate, please visit www.celbar.com
---
---
---
---
---
---
---
---
---
Celbar Documentation & Downloads