---
---
The K-13 High-R System is a mechanically supported insulation system for projects requiring a higher R-Value. With this system, K-13 is efficiently spray-applied up to 10" thick achieving up to R-37.5 to meet specifications.
K-13 Spray-Applied Thermal and Acoustical Insulation is an exposed ceiling finish requiring no additional barriers or materials. K-13 meets project requirements for thermal insulation, noise control with an attractive natural texture that is available in standard and custom colors.
---
With a mechanically supported system, K-13 High-R decreases risk for fall-out found with typical high-build installations and efficiently meets higher R-Value requirements for your project.

The K-13 High-R System begins with installing stickpins to the substrate and applying the first layer of K-13 up to 5" thick. This first layer of insulation is secured in place using StructaLath III, a unique welded lath wiring. The second layer of K-13 is then applied to meet project specifications for R-Value and color.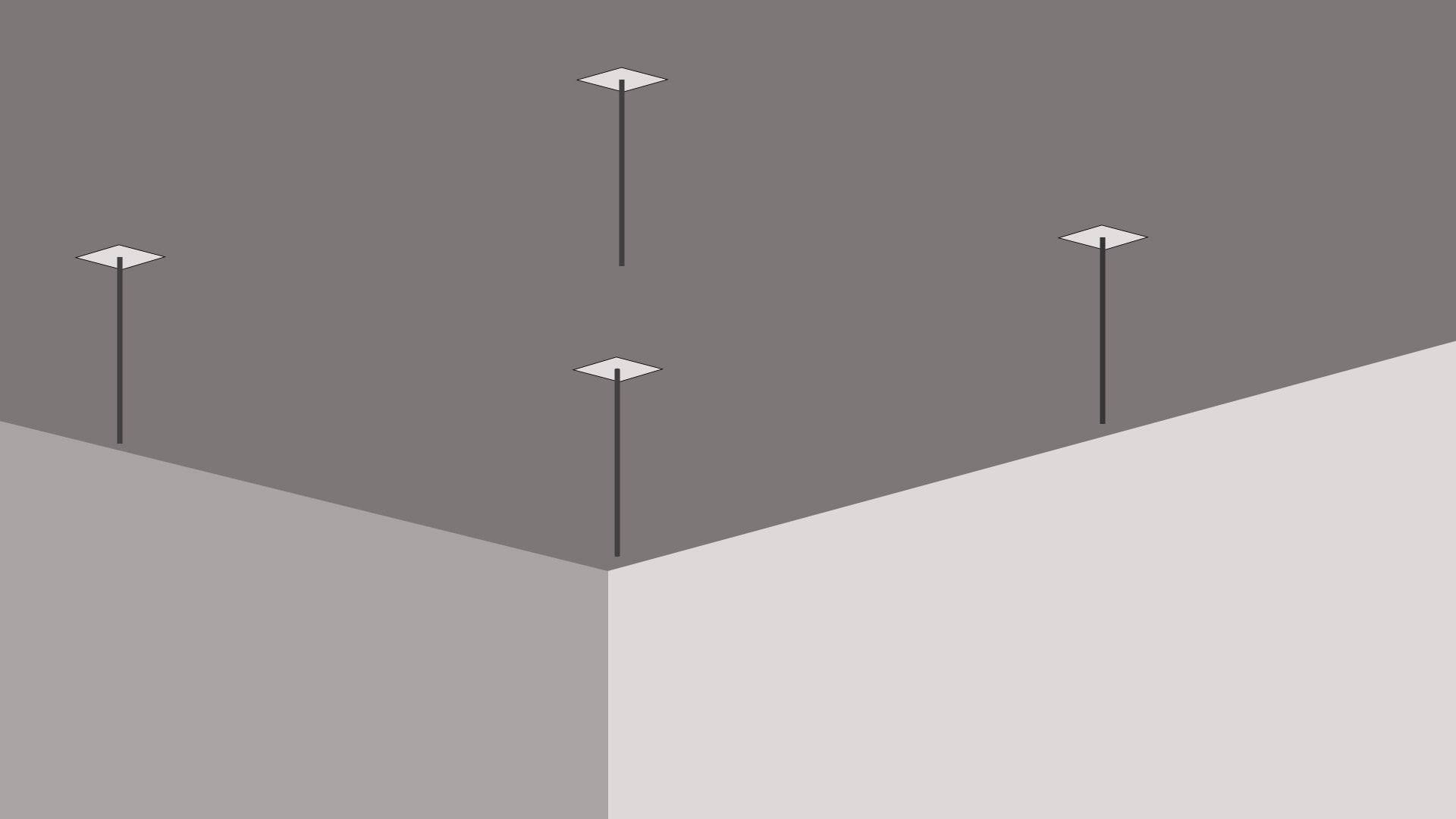 Install 6" stick pins starting 3" from wall in an approximate 16"x16" grid-like pattern.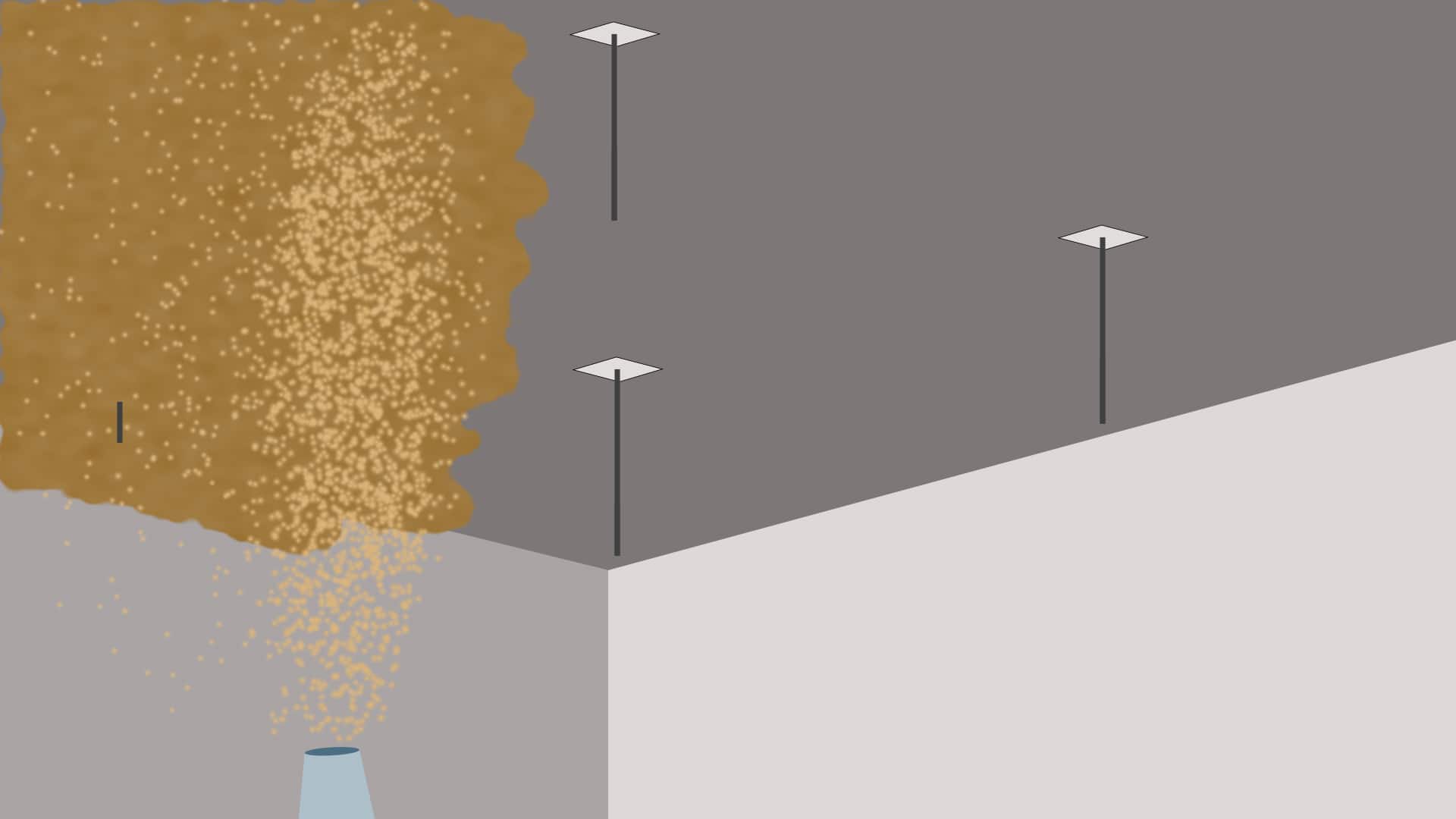 Spray base layer of K-13 Tan to approximately 4"-5" thickness.
Place StructaLath III wiring over pins.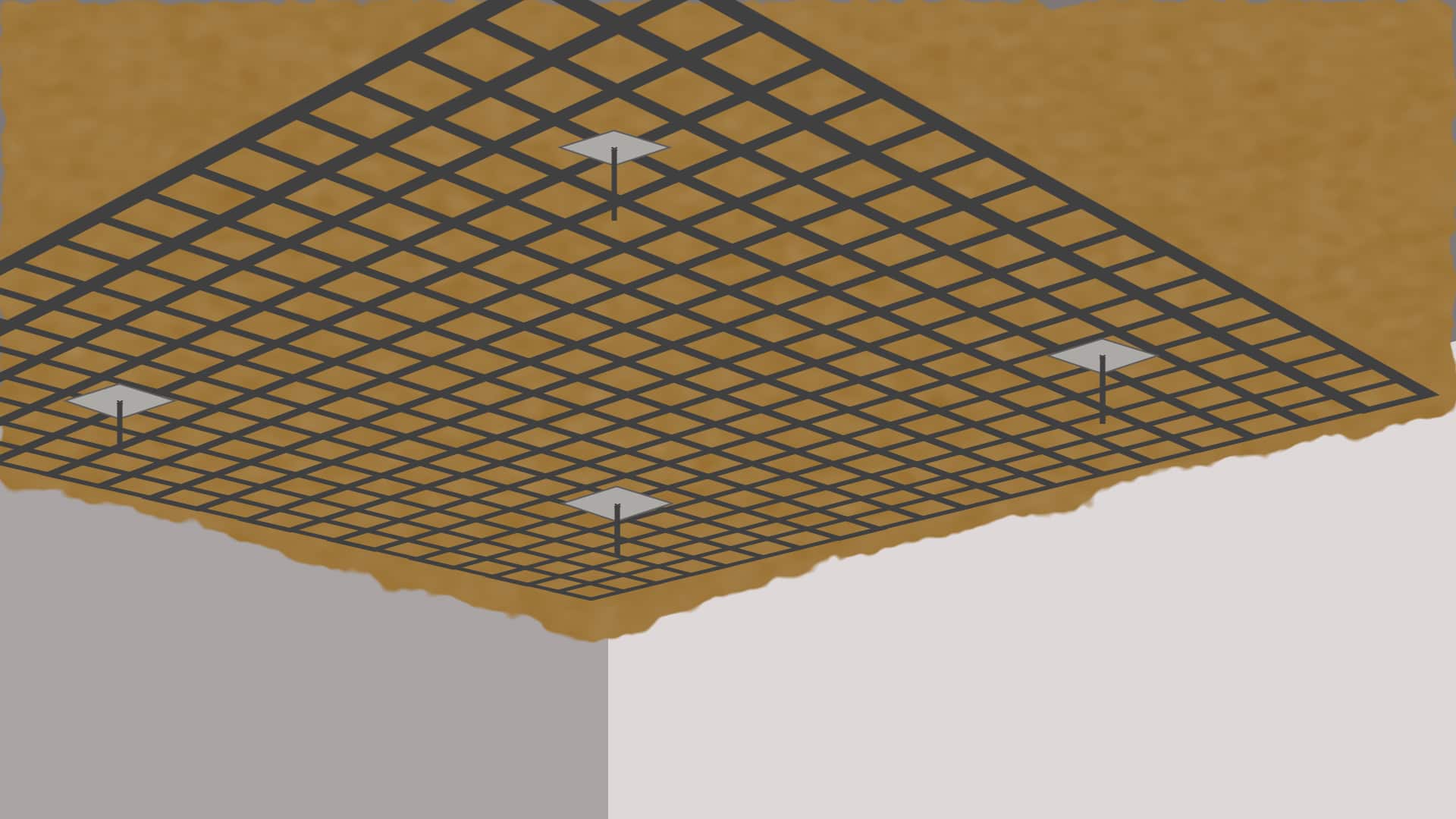 Secure the wiring to the pins with 1.5" washers.
Spray the final layer of K-13 to meet specifications for R-Value and color.
---
| Thickness | R-Value |
| --- | --- |
| 1" | 3.75 |
| 2" | 7.5 |
| 3" | 11.25 |
| 4" | 15 |
| 5" | 18.75 |
| 6" | 22.5 |
| 7" | 26.25 |
| 8" | 30 |
| 9" | 33.75 |
| 10" | 37.5 |
K-13 is sprayed-in-place, filling cracks, seams, and voids to form a monolithic coating over the substrate helping to reduce air infiltration. Unlike prefabricated insulations, K-13 has no voids or compressed areas to reduce thermal efficiency, resulting in exceptionally low heat-loss characteristics and an R-Value of 3.75 per inch.
With the K-13 High-R System, K-13 is applied up to 10" to meet your higher thermal requirements, making it ideal for projects such as Parking Garages, Event Centers, Pre-Engineered Metal Buildings, or Stadiums.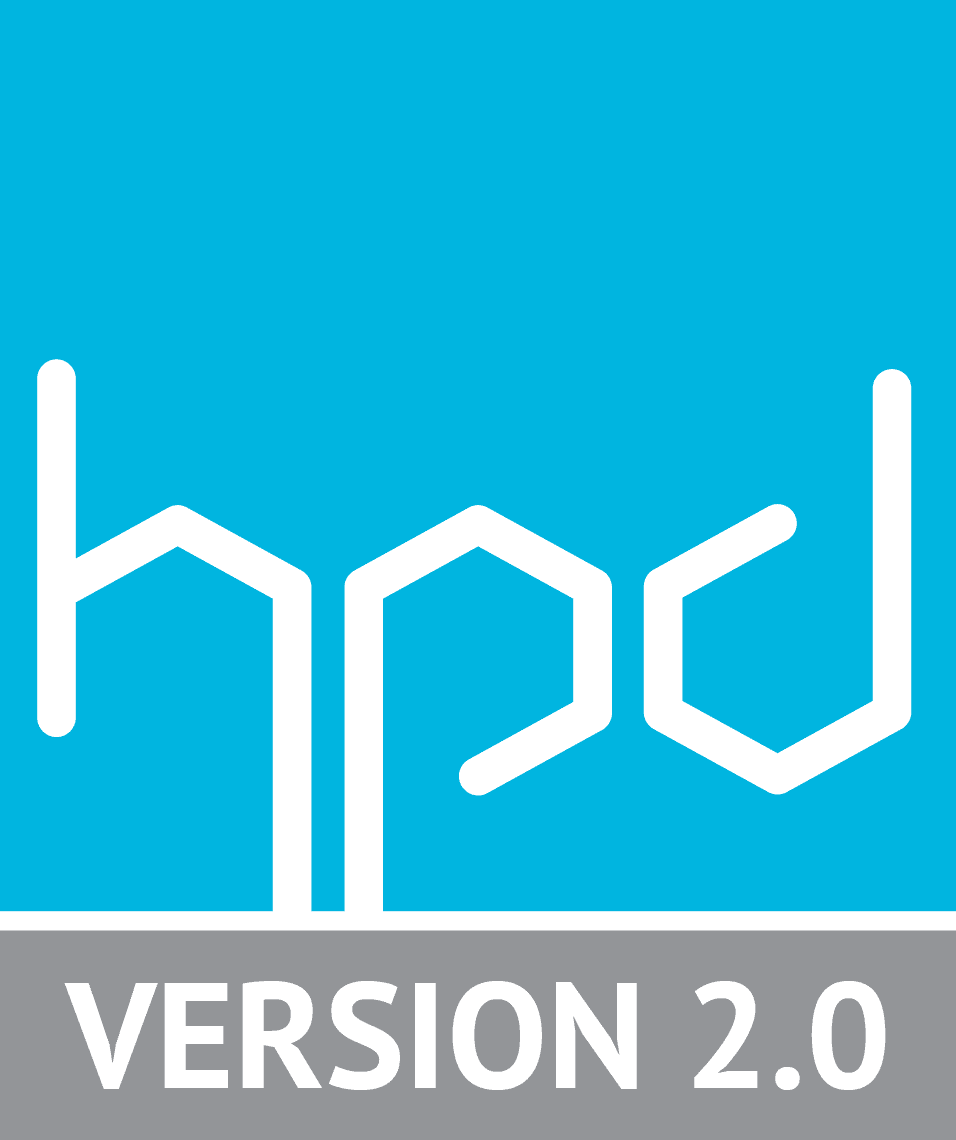 ---
K-13 is made from 80% Pre-Consumer Recycled Content and inventoried to 1,000 PPM in accordance with the HPD Collaborative.

K-13 is UL GREENGUARD Gold certified and compliant with LEED v4: Low-Emitting Materials, CDHP/ California Section 01350, SCAQMD Rule 1168, and CHPS- Acoustical Ceiling. Additionally, K-13's thermal and acoustical performance may contribute to sustainable credit categories for green-building initiatives.
K-13 does not contain silica dust, asbestos, mineral or glass fibers, or PCB's.
Talk to an Expert
---
Our patented water-based adhesive adheres to virtually any properly prepared substrate and ceiling configuration including metal deck, barrel-vaults, concrete "T" corrugated decks, gypsum, wood, concrete, and other complex surfaces. Surfaces to receive K-13 are to be inspected prior to installation to determine if pre-treatment is required.
---
---
---
---
---
---
---
---
---
K-13 Documentation & Downloads