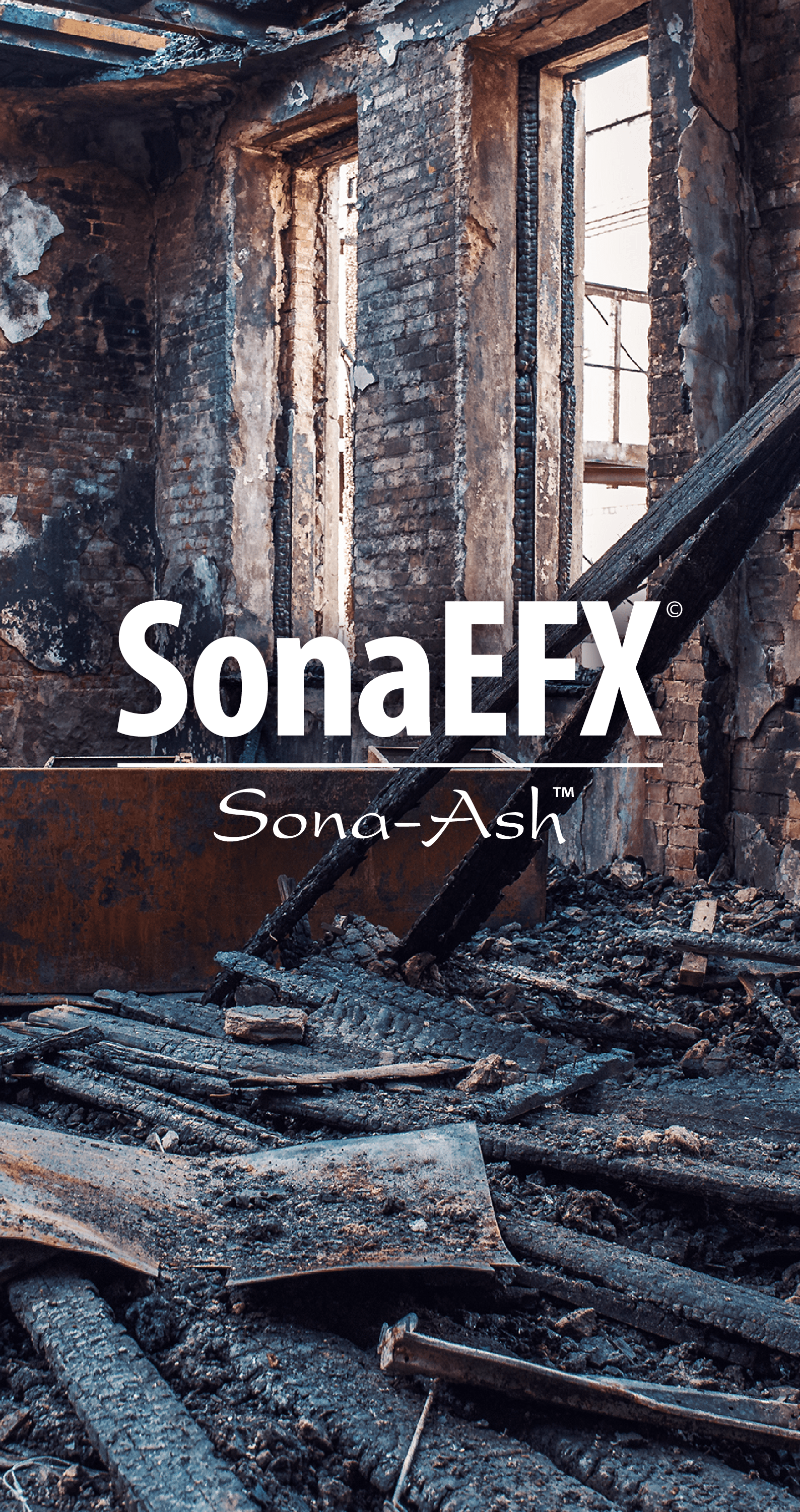 ---
SonaEFX™: Fake Ash for Film and Television
---
An ominous, dark cloud blasts violently from the peak of a volcano. Ash and soot from the fiery explosion fall to the ground, while nearby buildings, vehicles and trees are dusted with the fallout. The good news? This debris won't cause any actual damage—it's made from environmentally-friendly cellulose!
ICC now offers filmmakers Sona-Ash™, a high-quality, eco-friendly artificial ash for film and television productions. This product can be used to depict traditional ash and soot, as well as fire damage and building dilapidation.
The Benefits of Sona-Ash™
Our line of SonaEFX™ products, Sona-Ash™ and SonaSnow™ will get the job done every time. Our Sona-Ash™ is applied to your project by one of our skilled product experts. ICC is committed to helping you achieve the final cinematic results your creative endeavor deserves.
Sona-Ash™ is a high-quality fake ash for film and television. This versatile product can be used in both indoor and outdoor settings. Indoor ash is treated and made flame retardant* to help ensure a safe working environment for your production crew and talent. Conversely, outdoor ash is left untreated so that it remains eco-friendly and safe to use on grass and surrounding flora.

*Heat from set lights may cause untreated fibers to ignite.
International Cellulose Corporation's line of sustainable SonaEFX™ products consists of natural, plant-based fibers and leaves behind no environmental hazards, making them the eco-friendly option for your film or television project. Plus, it's much easier to clean than traditional paints and rubbers!
To work with the best fake ash for movies in the business, connect with ICC today by reaching out to our experts!
---
Our patented water-based adhesive adheres to virtually any properly prepared substrate and ceiling configuration including metal deck, barrel-vaults, concrete "T" corrugated decks, gypsum, wood, concrete, and other complex surfaces. Surfaces to receive K-13 are to be inspected prior to installation to determine if pre-treatment is required.
---
---
---
---
---
---
---
---
---