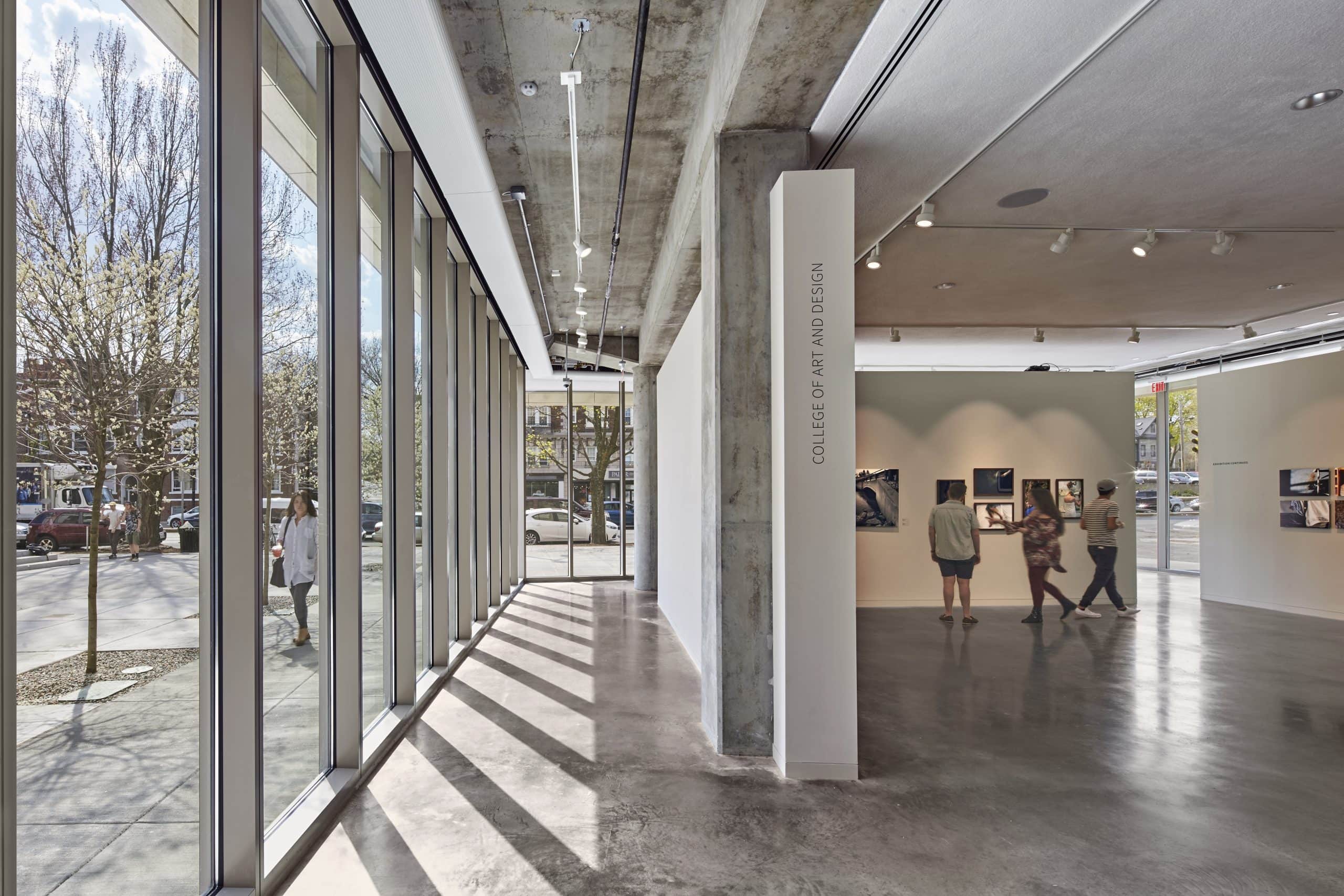 SUSTAINABLE SPRAY ON INSULATION
---
International Cellulose Corporation is the leading manufacturer of sustainable, spray-on thermal and acoustical finish systems. Consisting of natural, plant-based fibers and specialty water-based adhesives, these products are tailored to meet distinct thermal, acoustical, and design objectives for commercial building projects with an exceptionally low environmental footprint. Cellulose, the primary raw ingredient in our products, contains high levels of sequestered carbon stored within the material for the useful life of the application or building project.
Our products can be used to achieve high thermal R-Values, to help offset operational carbon loads, and provide exceptional acoustical performance to maximize usability and functionality within a space. In addition to acoustic and thermal performance, our products meet some of the world's most rigorous and comprehensive standards for low emissions of VOCs into indoor air.
CERTIFICATIONS & TRANSPARENCY
---
Our products are the natural choice for green building projects. For sustainable design certification systems, such as LEED®, WELL Building Standard, BREEAM, Living Building Challenge, and more, our products can contribute towards multiple credit categories, including sustainable sourcing, building product disclosure, material ingredient optimization, low-emitting building materials, acoustic performance, indoor air quality, and more. Certification systems are whole-building based. Sustainable credit categories and product contributions vary by the certification framework and design options selected.
DOCUMENTATION & DOWNLOADS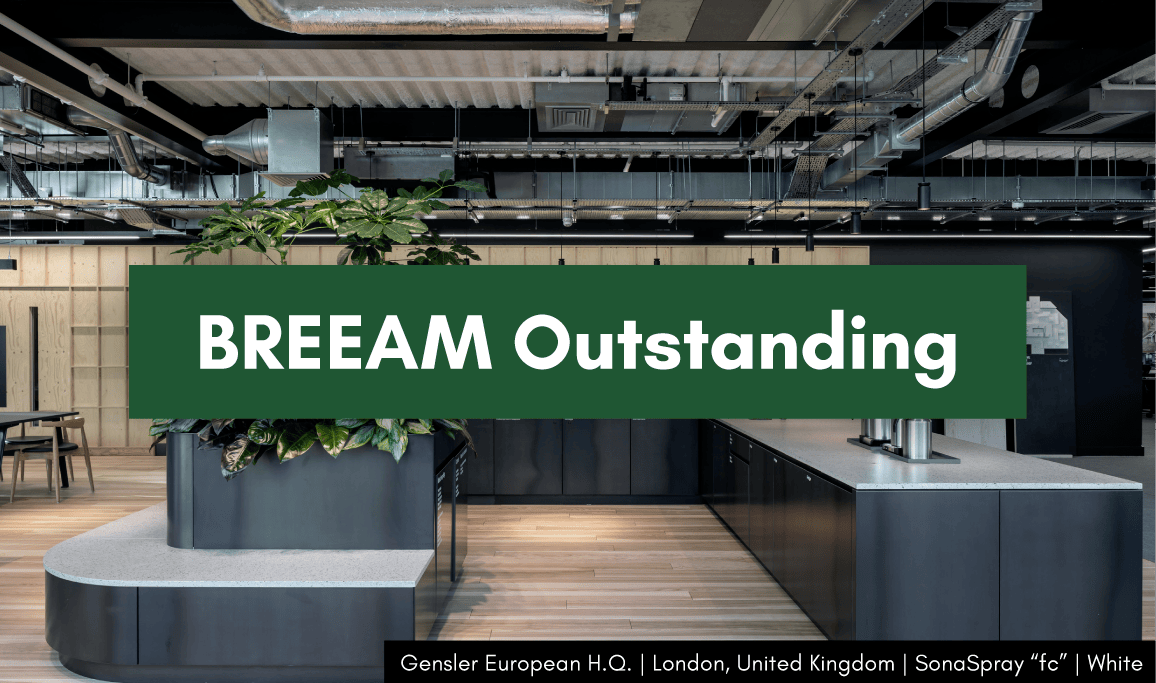 Gensler European H.Q. | London, United Kingdom | SonaSpray "fc" | White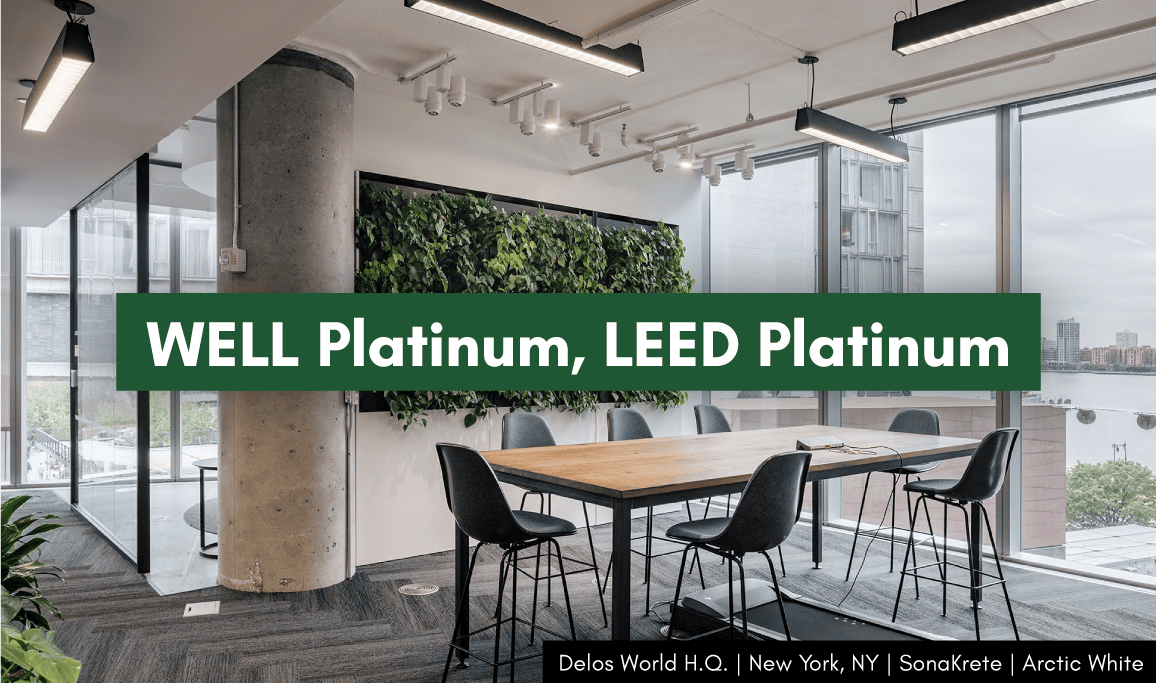 Delos World H.Q. | New York, NY | SonaKrete | Arctic White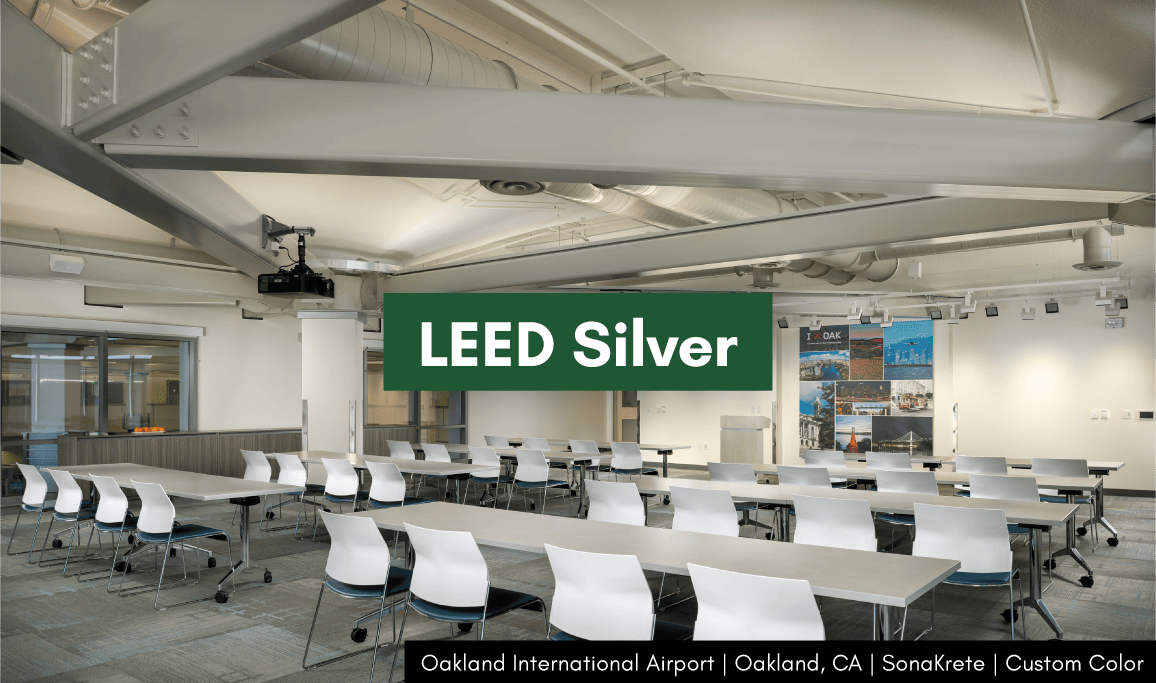 Oakland International Airport | Oakland, CA | SonaKrete | Custom Color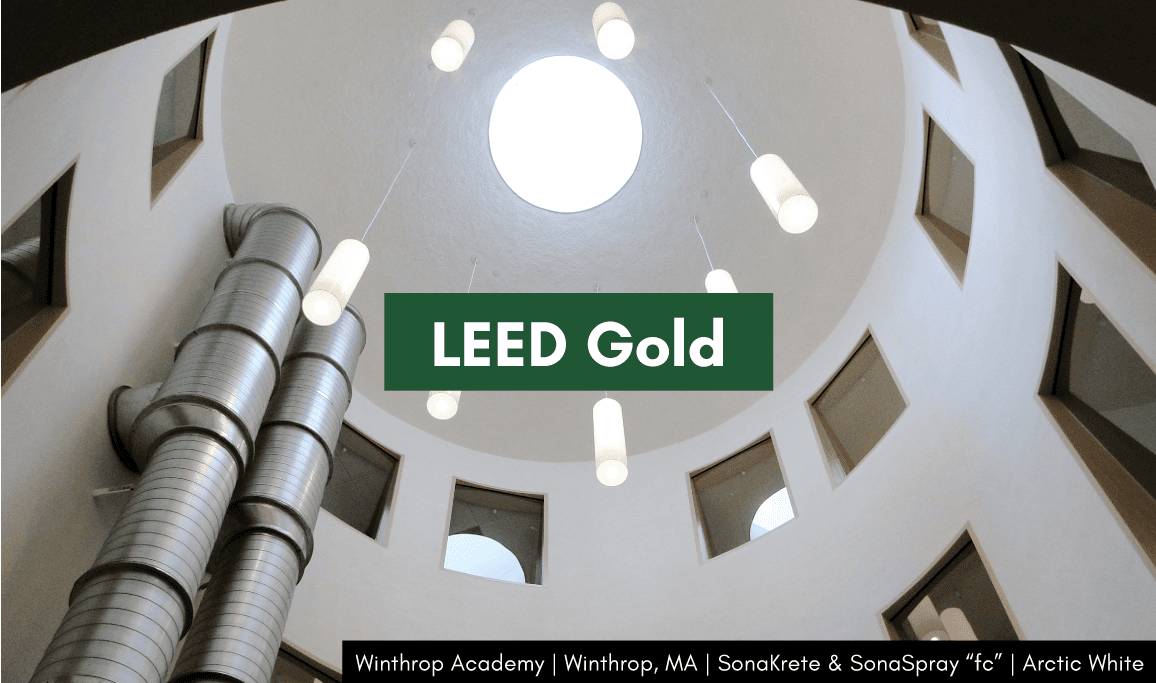 Winthrop Academy | Winthrop, MA | SonaKrete & SonaSpray "fc" | Arctic White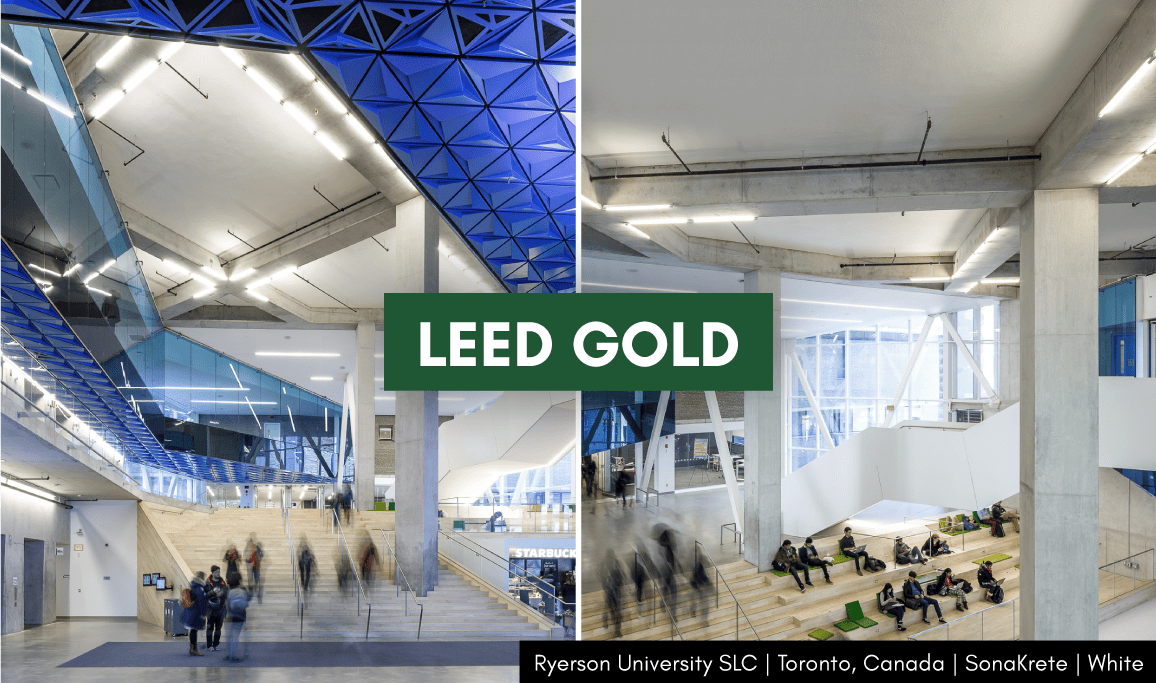 Ryerson University SLC | Toronto, Canada | SonaKrete | White
Lunder Arts Center – Lesley University | Cambridge, MA | SonaKrete | White & Custom Color
ICC's spray-applied thermal and acoustic materials are readily available for shipment to our network of licensed installers. Please contact us for details on how we can help your project be the best it can be!