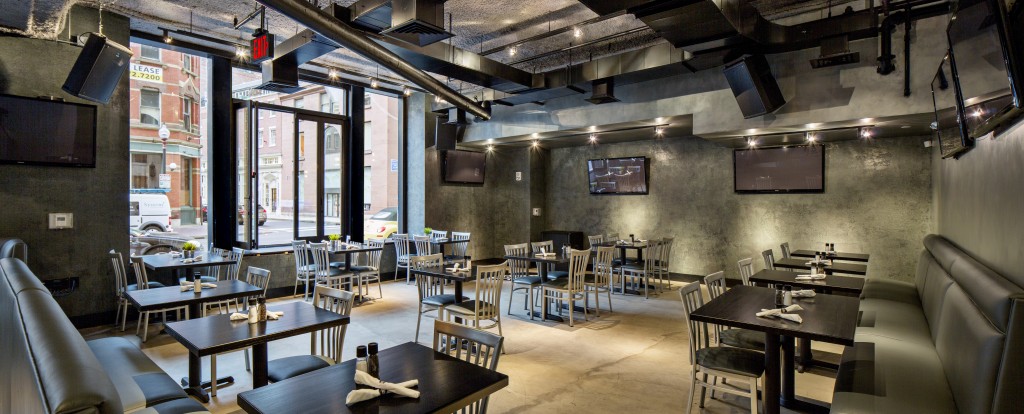 Warehouse Bar and Grille is a masterful fusion of an upscale eatery and neighborhood sports bar. Warehouse features an enticing menu of market fresh items and gastropub fare in a stylish and inviting environment making it the ideal place for business lunches, sporting events, happy hour, and Sunday brunch. Architect Donald Lang, of Newton, Massachusetts, designed Warehouse with edgy details including concrete flooring, industrial lighting, open ductwork, and metal accents which contribute to the restaurant's sleek yet, contrasting atmosphere.


To prevent the restaurant from sounding like a real warehouse, K-13 Gray was applied to the open truss ceiling to improve the ambient sound. K-13 absorbs echo, reverberation, and unwanted noise produced by numerous hard surfaces throughout the restaurant. In addition to acoustic performance, the application of K-13 Gray completes the industrial, bold design. K-13 adheres to virtually any substrate with the superior bond strength the industry has come to expect from International Cellulose Corporation's products. K-13 is available in five standard colors but can be custom matched to any color for any aesthetic goal.
To download a copy of our complete Design Solution for this project, or to see any of the other exciting projects we are part of, please visit our projects page.